About the Leadership Group
Developing Leaders Since 1985
The Leadership Group has extensive, proven experience working with Fortune 500 Companies such as Shell Oil Company, GE, Hyatt Hotels and Lockheed Martin, and government agencies such as the Environmental Protection Agency (EPA), National Aeronautics and Space Administration (NASA), and all branches of the military.
Warren Blank
President, Leadership Group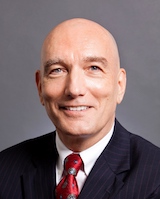 Dr. Blank founded The Leadership Group in 1985. Since 1974, he has consulted with organizations throughout the Americas, Europe, Africa, and Asia. He has a Ph.D in Organizational Behavior, an MBA in Management, an MS in Education.
Education
Ph.D. Organizational Behavior
University of Cincinnati - Cincinnati, Ohio 1983
MBA Management
University of Cincinnati - Cincinnati, Ohio 1981
M.S. Student Personnel Administration
Indiana University - Bloomington, Indiana 1973
B.A. English
University of Akron - Akron, Ohio 1970
Instruction
Adjunct Professor of Management
Center for Executive Development, University of Houston
1991–present
Assistant Professor of Management
Department of Management and Marketing, University of Tulsa
1983–1986
Graduate Instructor
Department of Management, University of Cincinnati
1981–1982
Instructor
Department of Management, Northern Kentucky University
1982
Research Associate
National Science Foundation Grant on Industrial Innovation, University of Cincinnati $250,000 research project. With Norman Baker and Stephen G. Green.
1980–1988
Complete Client List
Corporate
Agrico Chemical Company
American Association Women Accountants
American Cyanamid
American Institute For Managing Diversity
American Purchasing Managers Association
Amoco Oil Company
Belden & Blake Corporation
Boston Scientific, Inc.
BMC Software
Compaq Computer Corporation
Conoco, Inc.
Deer Park Manufacturing Complex
Erie Insurance
Exxon
Fiesta Mart, Inc.
Gannon University Leadership Erie
Garden Ridge, Inc.
General Electric Transportation Systems
GlaxoWellcome, Inc.
Greater Houston Women's Foundation
Hines Interests, Inc.
Houston Chronicle
Houston Lighting & Power
Houston Northwest Medical Center
Hyatt Hotels
IBM
Ionatron
Kroger
Litton Industries, Inc.
Litton Marine Systems
Lockheed Martin
Motorola
McDonnell Douglas
McGraw-Hill Book Company
Norco Manufacturing Complex
Oklahoma League of Women Voters
Premix, E.M.S., Inc.
Public Service Co. of Oklahoma
Sequent Computer Systems
SENATI of Peru
Shell Oil Company
Southern Newspapers Association
Spring Branch Independent School District
Swift News Corporation
SYSCO
Texaco
Texas Alliance Minority Engineers
Texas Executive Women
Triton Biosciences, Inc.
University of North Carolina
University of Nevada - Reno
University of Virginia School of Continuing Ed.
Universal Technical Resource Services
Westhollow Technology Center
Wyeth Pharmaceuticals
Government
Agency for International Development
Air Force C-17 Globemaster Program
Air Force JASSM Program
Air Force NCO Academy
Air Force Space Vehicles Directorate
Air Force Wright Patterson
Army Audit Agency
Army Concepts Analysis Agency
Army Corps of Engineers
Army BRAC Office
Army Department of Public Works
Army Environmental Center
Army Office of the Administrative Assistant Bureau of the Census
Bureau of Labor Statistics
Bureau of Land Management
Coast Guard
Comptroller of the Currency
City Government of Charlottesville
Customs and Border Protection
Defense Advanced Research Projects Agency
Defense Commissary Agency
Defense Contract Audit Agency
Defense Contract Management Agency
Defense Finance and Accounting Service
Defense Industrial Supply Center
Defense Logistics Agency
Defense Technology Security Agency
Defense Threat Reduction Agency
Department of Commerce
Department of Energy
Department of Health and Human Services
Department of Homeland Security
Department of Labor
Department of Transportation
Department of Treasury
Department of Veterans Affairs
Department of State
Drug Enforcement Agency
EEOC
EPA Office of Inspector General
EPA Office of Public Affairs
EPA Office of Research and Development
EPA Office of Solid Waste
EPA Office of Special Projects
EPA Watershed Partnership Program
FBI
Federal Bureau of Prisons
Federal Executive Institute
Federal Highway Administration
Federal Law Enforcement Coordinators
Federal Law Enforcement Training Center
Federal Voting Assistance Program
FCC
Food and Drug Administration
FDIC
GSA Office of Government Policy
GSA Office of Human Resource Management
GSA Office of Information Technology
Government of Kuwait
Health Care Financing Administration
HUD
Immigration and Naturalization Service
IRS
Marine Corps
Marshall Space Flight Center
Minerals Management Service
Naval Air Test Center
Naval Undersea Warfare Center
Naval Meteorology and Oceanography Command
Navy Office of the General Counsel
Navy Office of Special Projects
National Advocacy Center
National Reconnaissance Office
National Security Agency
National Weather Service
NASA - Goddard Space Flight Center
NASA - Stennis Space Center
NIH Office of Financial Management
NIH National Cancer Institute
NIH National Center for Research Resources
NIH National Heart, Lung and Blood Institute
NIMA
NOAA
Nuclear Regulatory Commission
Office of Civil Rights & Equal Opportunity
Office of Personnel Management
Panama Canal Commission
Postal Service
Professional Housing Managers Association
Smithsonian Institution
Social Security Administration
U.S.D.A. Agricultural Research Services
U.S.D.A. Food & Nutrition Service
U.S.D.A. Forest Service
U.S.D.A. Graduate School
U.S.D.A. Natural Resources Conservation Service
U.S.D.A. Veterinary Services
U.S. Geological Survey
Volpe Center